Who We Are
The Place Everyday Leaders Come to Learn
50+ Years in Business
•

1000's of Alumni Worldwide

•

4.75/5 Average Program Rating
1000's
of Alumni Worldwide
4.75/5
Average Program Rating
At Niagara Institute, we do things a little differently. We're not about learning for the sake of learning. Education isn't just about what you learn. It's about what you do with it.
For over 50 years, we've been helping individuals and organizations learn the skills they need to be better today and prepare them for tomorrow. Our focus is on delivering practical tips, useful tools, and applicable coaching and feedback - that makes an impact now.
Niagara Institute's open-enrollment programs, coaching packages, and team programs are carefully crafted by seasoned training and development professionals. Here's how we can help:
Leadership programs
Communication programs
Diversity and inclusion programs
Business acumen programs
Virtual or in-person training
1:1 and team coaching
Sustainment activities
Assessments
Leadership programs
Communication programs
Diversity and inclusion programs
Business acumen programs
Virtual or in-person training
Professional coaching
Sustainment activities
Assessments
The Niagara Institute takes an agile approach to professional development so that we can provide everyday leaders and organizations with the latest and the best in leadership development.
Integrity
We conduct ourselves with uncompromising integrity and honesty as individuals and as a company, in order to foster trust amongst each other and our clients.
Inclusion
We are committed to creating an environment of inclusivity, where our clients, employees, and partners' viewpoints, experiences, and ideas are welcomed.
Customer-Centric
We know that our success goes hand-in-hand with your success. That's why we always have, and always will put our customers at the center of every decision we make.
Winning Together
We take pride in our work and lead our clients and each other with positivity. We thoroughly enjoy the journey we're on and celebrate every win - big or small.
Focus
We're a team of self-driven individuals who are 100% invested in the mission at hand. When a challenge arises, we're not afraid to think outside the box in order to find a solution.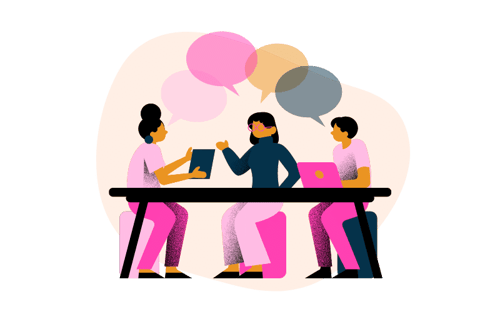 We're Committed to Giving Back
Niagara Institute reserves capacity in its programs to make training opportunities possible for organizations, individual community leaders, and members of underserved and marginalized communities at a low cost. If you know of an organization or an individual who could benefit from our programs but lacks the financial resources to do so, we encourage you to get in touch with us.
Get In Touch with Niagara Institute
Curious what Niagara Institute can do to help you achieve your professional development goals or solve your most pressing challenges? Let's talk.
Contact Us