Resources
This is the place to learn about leadership, communication, business acumen, and career advancement - for free.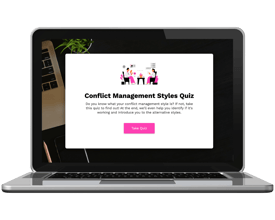 Resource of the Month
What's Your Conflict Style?
Do you know what your conflict management style is? If not, take this quiz to find out! At the end, we'll even help you identify if it's working and introduce you to the alternative styles.