6 min read
10 Free Manager Tools, Apps, and Templates You'll Use Everyday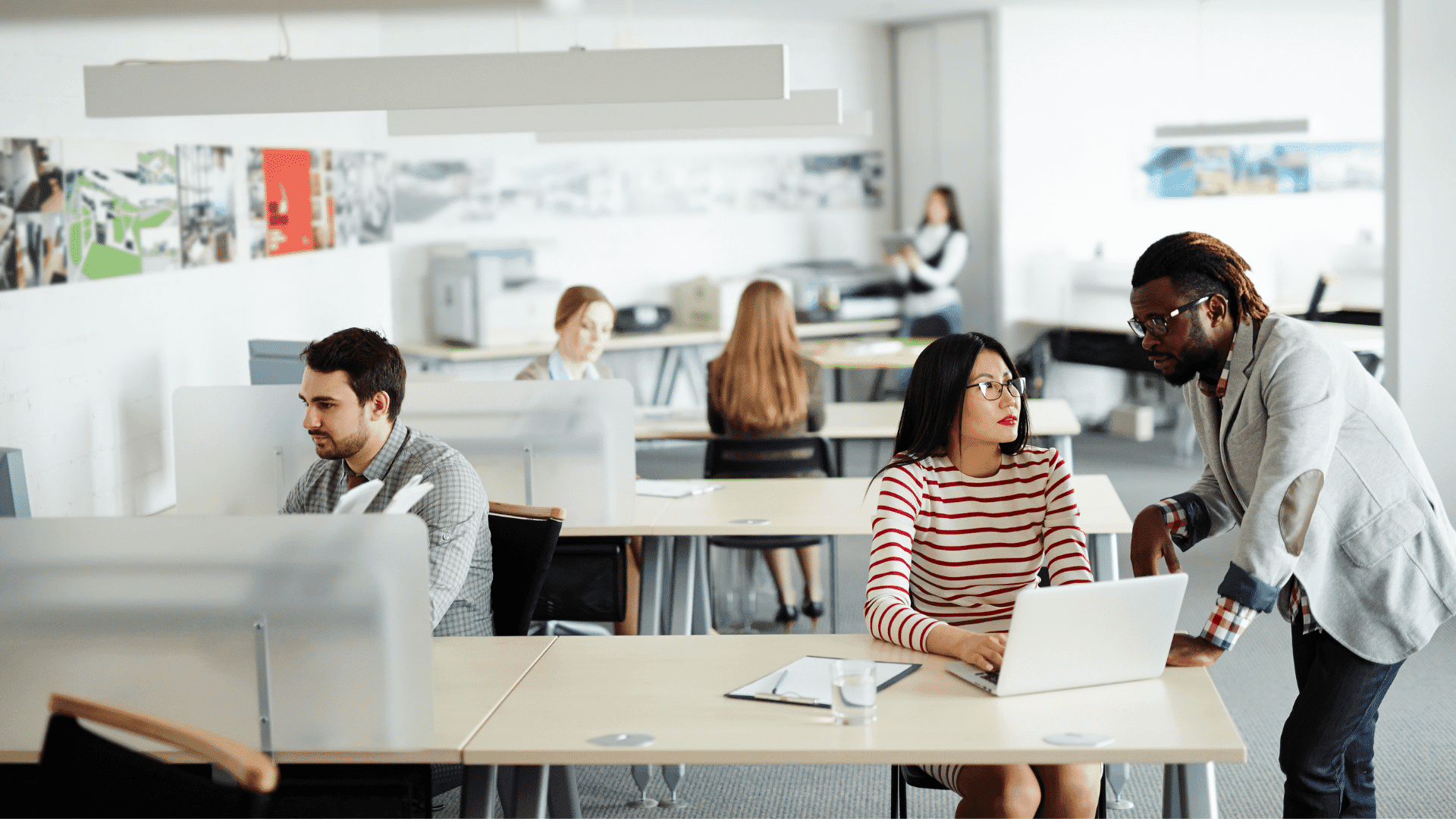 Do you want to be a great manager but it feels like you never have enough time and brain capacity to possibly meet everyone's needs of you? If so, you are not alone.
While this might be a feeling shared by many people managers, it doesn't mean there's nothing you can do about it. One of the things you can do is look at implementing manager tools, apps, and templates like the 10 free options below.
1. Team Communication App - Fleep
You need two-way, ongoing, and honest communication not just to succeed personally but to see your employees, team, and organization succeed. However, 86% of employees and leaders attribute a lack of effective communication and collaboration as the leading cause of failures in the workplace.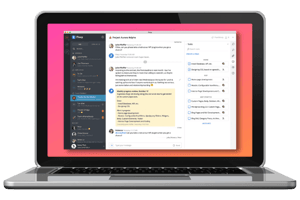 One way to overcome that and open the lines of communication is to implement a team communication app such as NuovoTeam, Slack (paid), or Fleep (free for teams of up to 10 people). Granted, it's not enough to simply have a tool. You need to set expectations around its use and then lead your team by example and use it that way yourself.
2. Goal Setting Templates - Niagara Institute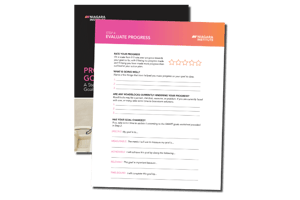 As a manager, you no longer just set your own goals and then work to achieve them; you must also help your employees set theirs and then achieve them. Fortunately, you can use Niagara Institute's Professional Goals Workbook to help you do exactly that. This is a must-have manager tool as it provides templates for every step in the goal-setting process, from brainstorming to evaluation.
3. Project Management App - Freedcamp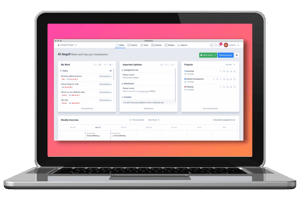 You don't have to be a project manager to reap the benefits of a project management tool such as Freedcamp. In fact, it is helpful for any manager to be able to oversee their team's projects and tasks at a glance and get status updates without having to wait for your weekly one-on-ones. Not to mention, it will help you monitor your employee's workload, course-correct them before issues arise, shift priorities as needed, and celebrate successes that might otherwise go unnoticed.
4. Note-Taking Tool for Meetings - Hugo
Given how much of your time is spent either participating in or leading meetings (hint: it's typically between 35 and 50% of your work week), you likely want to be able to make the most of that time.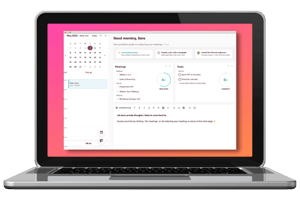 The first way to do that is to use the Staff Meeting Toolkit, which will help you be a more effective meeting host and facilitator. It includes a meeting agenda template, an example list of ground rules, a list of questions to ask, and a follow-up email template. The second is to use a note-taking app for meetings, like Hugo. Their platform allows you to capture the notes, tasks, or decisions made in a specific meeting, share them with team members, and monitor the progress between meetings.
5. Employee Feedback and Surveys Tool - Officevibe
According to a 2020 study by Achievers, 58% of employees wish their company conducted employee engagement surveys more frequently. In other words, employees want to provide feedback that could help their managers and company leaders reduce turnover, improve the company culture, or boost engagement.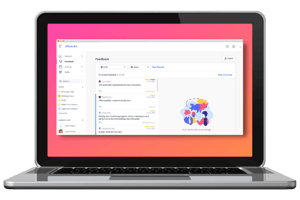 Fortunately, Officevibe, an employee feedback and engagement tool, makes it possible to tap into that desire without traditional surveys' hassle or time commitment. It's free for teams with up to ten employees and can be used to send pulse surveys and anonymous feedback requests. The tool's algorithm then takes that data and gives you metrics on key areas of employee engagement, like happiness and wellness, which you can use to make a real difference in your employees' lives at work.
6. Team Alignment Worksheet - Niagara Institute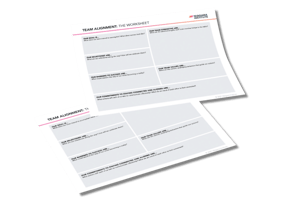 Achieving team alignment isn't something you do once and are set for life. After all, competing priorities, emergencies, pet projects, and individual goals threaten to compromise that alignment every single day. That is why you must have frequent conversations with your team that reminds them of the vision that unites them and the goals they are collectively working towards. To help you facilitate those conversions, use the Team Alignment worksheet.
7. Digital Brainstorming App - Canva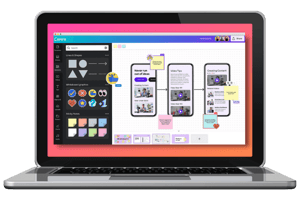 As managers like yourself adapt to leading remote and hybrid teams, you need a replacement for brainstorming together on a piece of chart paper in a conference room. Thanks to Canva Whiteboards, you now have a free alternative that allows you to collaborate with your team in real-time. Not only can everyone work on it at once, but they can also add multimedia elements such as images, sticky notes, and voting elements.
8. Objective Tracking - Profit.co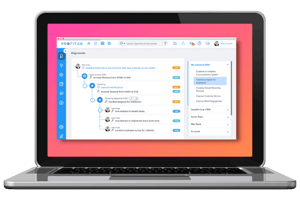 If you've been trying to keep track of your employee's objectives and performance using static Word or Excel documents, then you might be relieved to find out there's a new way to about it. For example, Profit.co is a free tool that allows leaders and employees to see how each other's objectives are aligned visually. It also allows managers to set employee KPIs and objectives, monitor progress, and then use that information to provide them with the coaching, support, or resources they need to succeed.
9. Team Effectiveness Assessment - Niagara Institute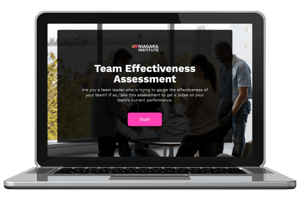 If you want your team to be optimally effective, then you need to consistently assess and look for ways that they can improve. Fortunately, you can start doing so with the help of Niagara Institute's Team Effectiveness Assessment. It asses topics such as commitment, communication, clarity, accountability, psychological safety, culture, and achievements. After answering the 25 questions honestly, it will then tell you whether your team is high-performing and effective or if work is needed to achieve that status.
10. Proofreading - Grammarly
If you're running from one meeting to another, managing employees, and trying to get your own work done in the moments in between, it's understandable that you might try to multitask. However, multitasking can cause you to make mistakes that might otherwise have been preventable. For example, it is very different to make a simple spelling or grammar mistake in an instant message than in something like a client proposal or contract.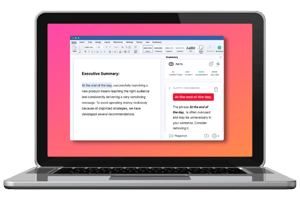 That's where Grammarly comes in. Grammarly is a typing assistant that reviews spelling, grammar, and punctuation. Whether you use the browser extension or the desktop app version, it's working in the background, scanning for errors whether you're writing an important email, working on a PowerPoint, or crafting a LinkedIn post.