7 min read
16 Stealworthy Team Meeting Ideas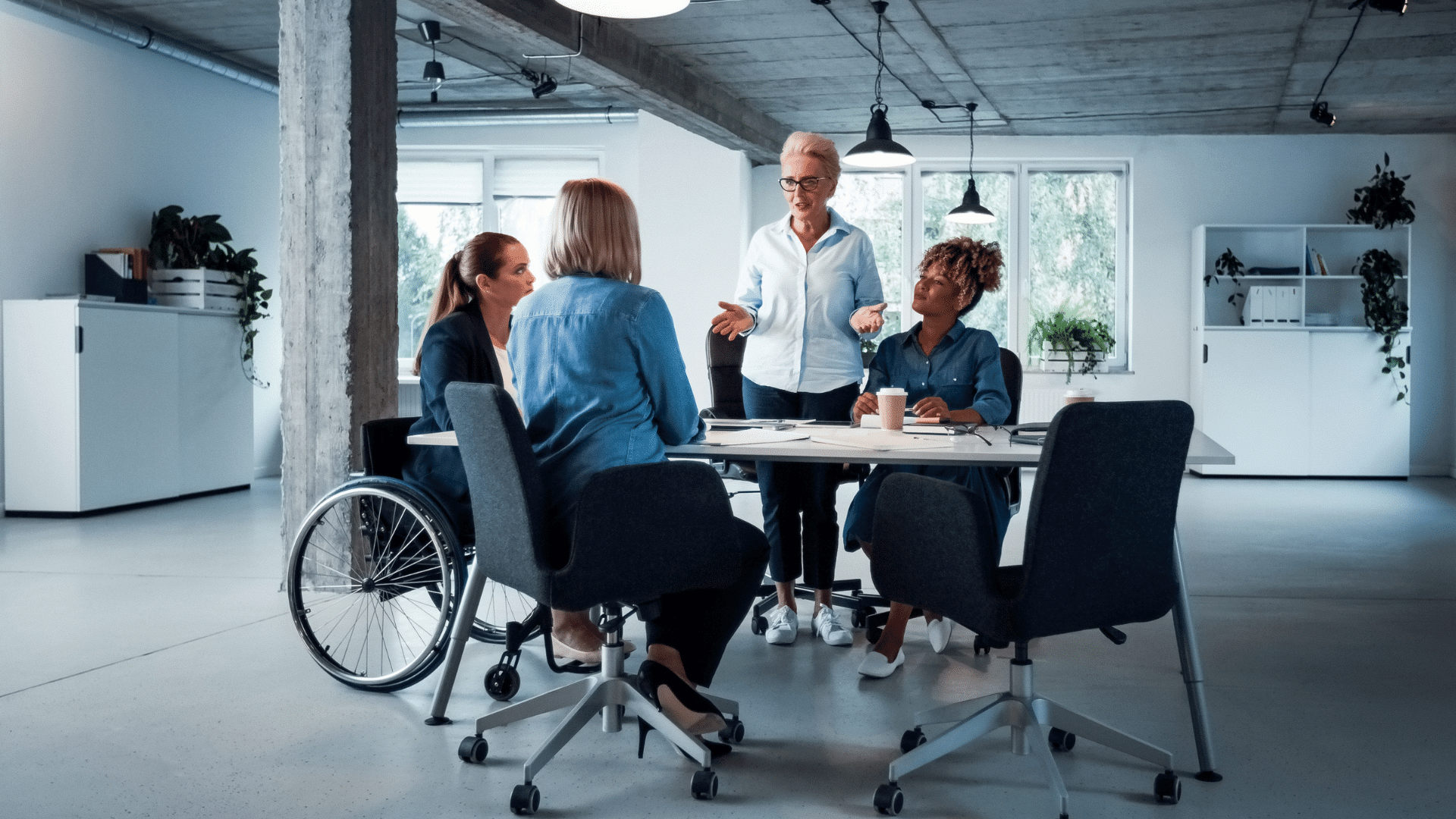 We've all been part of one from time to time. It's the dreaded unproductive meeting. If you find that your team meetings could use a refresh, we've compiled a list of team meeting ideas to add to your agenda.
These are not icebreakers or team-building games. Instead, they're activities that add value, drive alignment, increase collaboration, and build stronger relationships. Best of all, they can be done in person, virtually, or in a hybrid situation.


Table of Contents
Get Aligned
Alignment is a crucial ingredient for team synergy and success. Incorporating activities that build alignment between individuals on the team and with the greater organization can add significant value to your team meetings.
1.
Work Through Team Alignment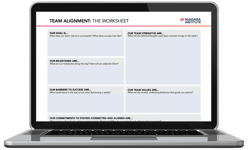 Get aligned as a team by completing this editable worksheet that facilitates discussions on your team goals, values, and behaviors.
2.

What's Our Vision
Collaborating to build a team vision that aligns with the company vision is a way to get your team members out of the day-to-day tactics. It develops a big-picture perspective for the team and gives everyone insight into how they contribute to it.
3. Share a Goal
When you describe a goal, you are 1.2 to 1.4 times more likely to achieve it. Have each team member share a goal they would like to accomplish in the next quarter. To prepare, share the goal-setting workbook before the meeting.
4. Update Speed Round
Set a 30-second timer for updates. Go around the room for each team member to give an update on what they're working on, and if there are any roadblocks, they're experiencing.


5. Ask a Leader
Invite an executive to do an AMA (Ask Me Anything) at your team meeting on the corporate strategy, vision, outlook, and industry predictions.
Take a Pulse
Team meetings are an excellent opportunity to take a pulse on the team. Move beyond "how is everyone doing" by adding in these conversations.
6. Check-in on Change
Whether isolated to your team or an organization-wide initiative, going through change takes time to come to completion. Team meetings are an excellent opportunity to get insight into how everyone feels. To get a pulse, ask these questions and get their input by raising one, two, or three fingers, where one finger is not good, two are ok, and three are excellent.
How clear is the rationale for change?
Do you have all the information you need?
Is the communication around the initiative clear and frequent?
Do you understand what's changing in your job?
Do we communicate and celebrate milestones?
Take note of their feedback and make adjustments to your change management strategy.
7. What's Working and Where Can We Improve?
Much like the speed round for updates, have everyone answer these two questions:
When everyone has had a chance to contribute, brainstorm on how to ensure what you do really well keeps happening and what everyone will commit to doing differently.
8. Give Me Feedback and Ideas
An easy way for your team to get engaged in the meeting is to ask them for feedback on the team meeting. For example, what do they like, don't like, and any ideas for future meetings? Then, incorporate their feedback into your next meeting agenda to show you're listening and value their input.
Celebrate Success
Taking time to recognize each other and the team's contributions can improve morale, engagement, and motivation. McLean Pollock, Assistant Professor in Psychiatry and Behavioral Science at Duke University, explains, "I think we tend to focus on the negative, that's kind of a human trait. So being meaningful and intentional about pausing and recognizing that you're working together toward long-term goals, and that you've hit milestones along the way, that certainly builds up a sense of meaning to the work."
9. Claim a Win
Have each team member come prepared to share a win they've had since the last time you met and explain why it was a win for them.
10. Team Awards
A fun team meeting idea is to facilitate peer-to-peer recognition by hosting annual team awards where each team member is given one of their colleagues to create an award for. This is a creative way to show appreciation for each other's contributions.


11. Praise a Colleauge
On a smaller scale, from team awards, is adding shout-outs to every team meeting agenda. It's an open opportunity for colleagues to recognize those who went above and beyond and made a difference.


12. Tell a Client Story
Invite a colleague outside of the team to share how the company made a difference for a client. It could be from the customer success team, a sales rep, or the shipping department. Sharing stories on how the organization's work impacts clients reinforces the company's purpose and the impact they're making in the world.
Incorporate Learning
Adding a short burst of learning can easily be incorporated into a team meeting and helps break up updates and team discussions which can feel monotonous over time. Here are a few team meeting topics to add learning as an agenda item for your next team meeting.
13. Personal Development Presentations
Intellectual curiosity, the desire to learn new things, can be promoted by having each team member give a short presentation on a topic at a team meeting. It's been shown that learning about a subject and then teaching it back to others has one of the highest learning retention rates. As a bonus, the entire team will learn something new as well!


14. Share a Hack
Across social media and the web, there are thousands of hacks for productivity, time management, and beyond. You can kick off the hack-sharing session by sharing a time management hack using a time-blocking template or grab one of the many ideas from the guide Work Smarter, Not Harder.


15. Take a Quiz
To learn more about each other, have the team take a quiz during the meeting and share their results with the group. From uncovering conflict management styles to learning which style of leadership each team member is naturally inclined toward, it facilitates an opportunity to learn about themselves and each other. Knowing more about your colleagues can help build understanding and hopefully avoid future challenges.

16. Help Me Solve a Problem
To break down internal silos and promote cross-functional collaboration, ask one of your peers from another department to come to your team meeting prepared with a challenge to solve. Your team will get to learn more about another department while working through a solution, but they may also uncover innovative ideas for a nagging problem.