6 min read
Do You Need Business Acumen Training to Get Promoted?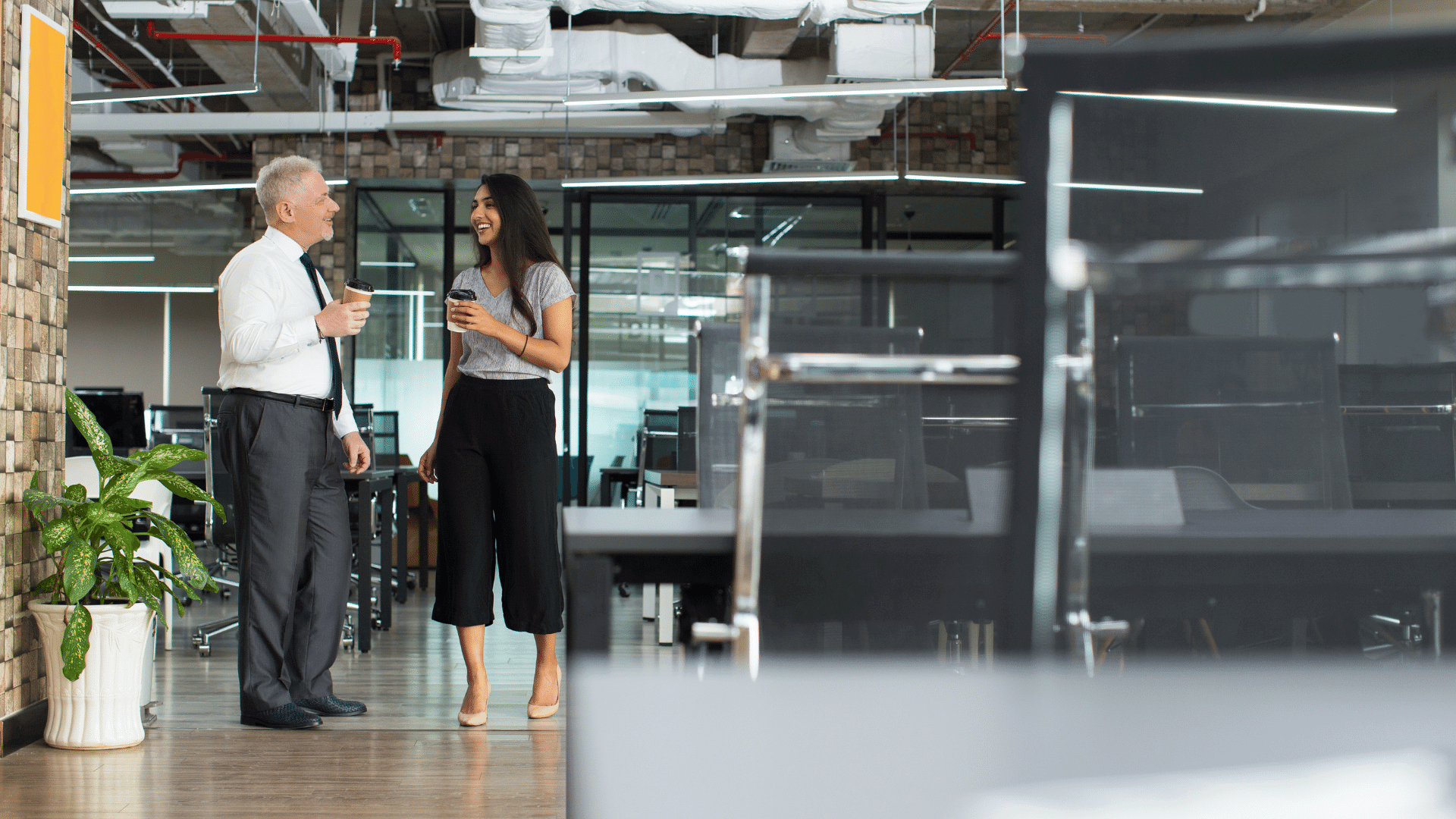 "You should look into some business acumen training. It will help you prepare for a leadership role." I can remember leaving a meeting with my manager after we laid out a development plan to seek out business acumen training, but not knowing what exactly that meant, or how it would help me prepare for a promotion.
There is a lot of confusion regarding business acumen. In this article, we clear up the confusion by addressing what business acumen is, how business acumen can help you in your career, and what to look for in a training program.
What is business acumen?
Business acumen is the combination of cross-functional skills and experience that allows an individual to see the big picture and understand the interconnectivity of the organization so that one can confidently assess a situation, gather information, and make a decision. In other words, business acumen is well-rounded business knowledge that will allow you to practice sound judgment and decision-making in any role.
In Kevin R. Cope's book Seeing the Big Picture: Business Acumen to Build Your Credibility, Career, and Company, he states that an individual who has strong business acumen skills can:
See the big picture of the organization and understand the drivers of success: cash, profit, assets, growth, and people
Understand important company data that communicate the health of the business such as financial statements
Apply knowledge to make good decisions
Understand how their own actions and decisions impact company key performance indicators
Speak with clarity when sharing their ideas to others inside and outside the organization


Do You Need Business Acumen Training to Get Promoted?
Your functional expertise, whether in marketing, operations, accounting, or sales is what you've excelled in but to take the next step in your career, a deeper understanding of business may be needed. In fact, regardless if you're in the public or the private sector, technology, or manufacturing, strong business acumen skills will serve you well. Though this is especially important if you have recently, or will in the near future, move into a senior role. That is because in these roles the decisions you will face will be significantly more complex and interconnected, and run the risk of greater repercussions.
What Should You Look For In Business Acumen Training?
While it's often talked about as if it is one single skill, in reality, business acumen consists of a broad set of competencies. Therefore, when you are searching for business acumen training, be sure it covers one (or more!) of the following topics, so your business acumen knowledge, and skills are well-rounded.
Financial Acumen
Among many CFO's, their biggest complaint is when senior leaders present proposals without considering the financial implications on profitability and cash flow. As such, it is the ability to read, interpret, and speak the language of finance that will set you apart and get your ideas and proposals approved. So, if your background is not in finance or accounting, then financial acumen training is essential as it will give you the basics you need to practice decision-making that supports the financial health of an organization. Look for financial acumen training where the curriculum covers:
Accounting basics, generally accepted accounting principles, accounting processes, and the difference between managerial and financial accounting
How to read and interpret reports, such as balance sheets, income statements, statements of cash flows, and audit reports
Cash, inventory, and accounts receivable management


Communication
The ability to speak clearly and with confidence that inspires others to take action cannot be overlooked in senior leadership. You can have the best ideas in the world, but if you cannot get them across clearly and makes others want to get on board, it will be hard to lead change. When looking for business acumen training that focuses on developing communication skills, seek out courses that:
Understand verbal and non-verbal cues that demonstrate confidence and conviction in your message

Develop communication skills that inspire action when speaking one-on-one, to a group, or a large audience

Teach you how to create a powerful message that drives engagement and followership
strategic perspective
Being able to see the big picture and interconnectivity across an organization when making decisions is a necessary skill as a senior leader. Skill development in formulating, evaluating, and implementing a strategy should be a component of any business acumen development plan. Seek out strategic thinking training that covers:
The fundamentals of strategic planning and how to put the plan into action
Developing a strategic understanding and interconnectivity of business, such as the roles within the organization, how they create value, and the strategic goals of an organization
How to align performance to the goals of the organization
Identifying critical success factors for the future (by the department and the organization)
leadership
A strong leader possesses the skills to inspire and motivate others, build and lead high-performance teams, hold others accountable, and set an example worth following. For that reason, the development of your business acumen skills should cover leadership skills and topics such as the following:
Developing others: one-on-one leadership, performance management, delegation, empowerment, accountability, feedback, conflict resolution, and coaching
Leading high-performance teams: building and leading teams, gaining alignment, promoting teamwork and collaboration, utilizing the unique strengths of team members, and creating a positive team culture
Leading an organization: developing a vision

, leading change, problem-solving and decision making, and leading through conflict and crisis
Market Orientation
Understanding the marketplace within the industry of your organization is a central skill needed for business acumen. Leaders need an awareness of their target audience, what customers value, and how their experience is influenced by decisions across the organization, along with a deep understanding of competitors and what their points of strength and weakness are. Market orientation is needed to build a customer-centric organization that capitalizes on what customers love and mitigates any points of frustration. Look for training that is focused on:
Core marketing principles of differentiation, buyer personas, pricing strategies, delivering customer and brand value, and product life cycles
Identifying factors in the external environment that are shaping the competitive landscape
Understanding trends, digital transformation, and globalization
It is also important to note that when you seek business acumen training you will have the option to choose between programs that encompass a number of competencies (often labeled as mini-MBAs) and others that focus on a select competency, such as financial acumen or strategic decision-making. You also always have the option to work with a professional coach to bolster your training efforts as they act as a guide to help you apply your new business acumen skills, coach you on different scenarios, and hold you accountable for achieving your goals. Ultimately, there is no right answer about which option is "right" as it will all depend on which option best suits your role, experience, development plan, learning style, timeline, and budget.
Conclusion: business acumen skills can help you get promoted
Having the business sense to be able to provide input quickly is valuable quality organizations seek in their leaders. When you obtain these skills and the ability to add value you become the go-to person that senior leaders seek out your thoughts before making a decision. Business acumen training is one important vehicle to get you there, along with experience, mentoring, and coaching.