5 min read
12 Leadership Roles That'll Make You a Star in the Eyes of Your Team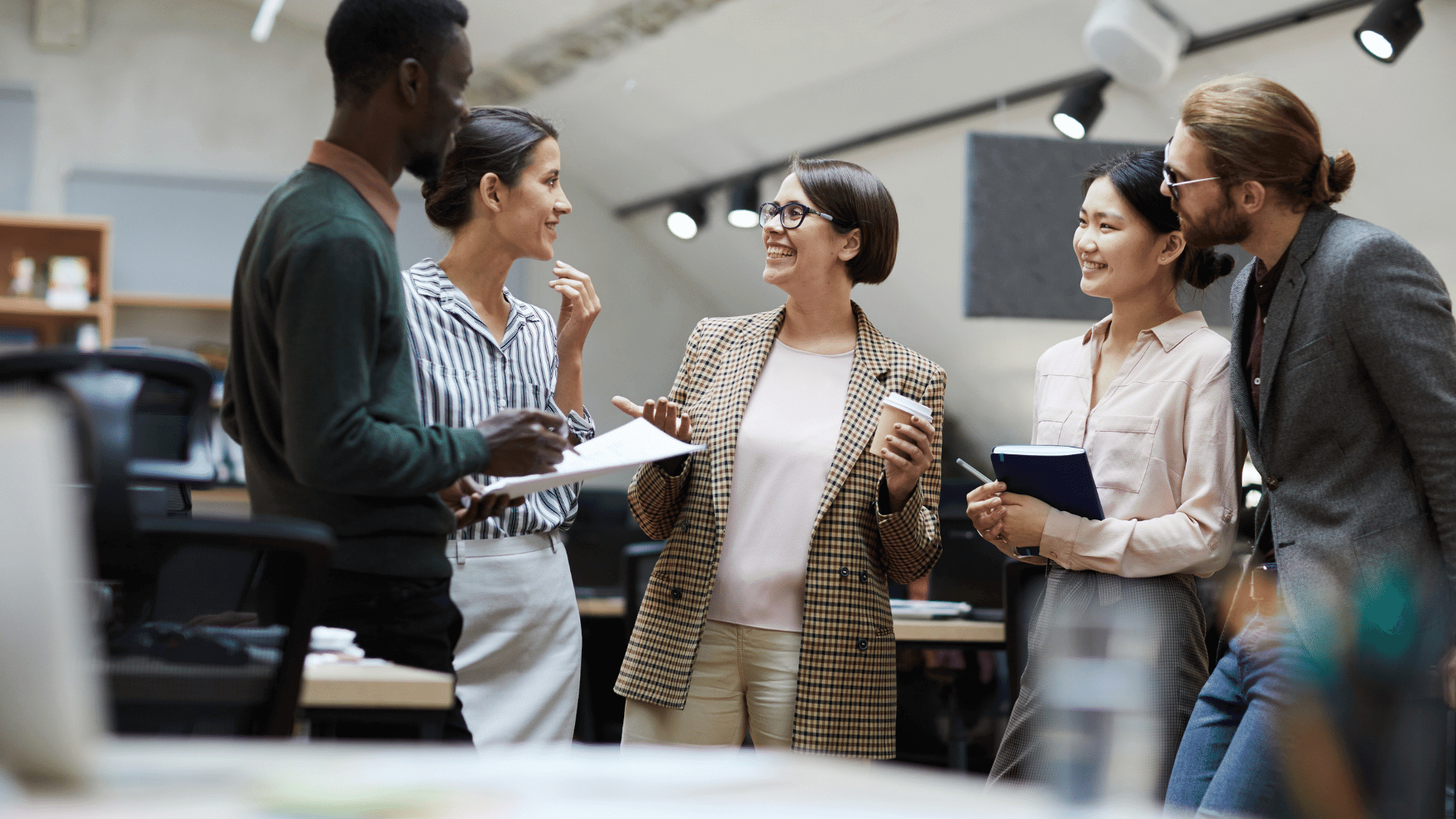 Leaders wear many hats. From inspiring your employees during a team meeting to proving motivation and encouragement in challenging times and delivering constructive feedback for development and growth, the role of a leader is vast and varied.
To be the type of leader others want to work for requires knowing the different leadership roles employees expect and possessing the skills necessary to demonstrate them. However, according to one survey, only 48% of those polled viewed their leaders as high quality or effective, underlining that there is much room for improvement. Therefore, the first place to start on a journey to be an effective manager is to understand employees expectations and the roles of a leader that should be demonstrated.
12 Leadership Roles of an Effective Leader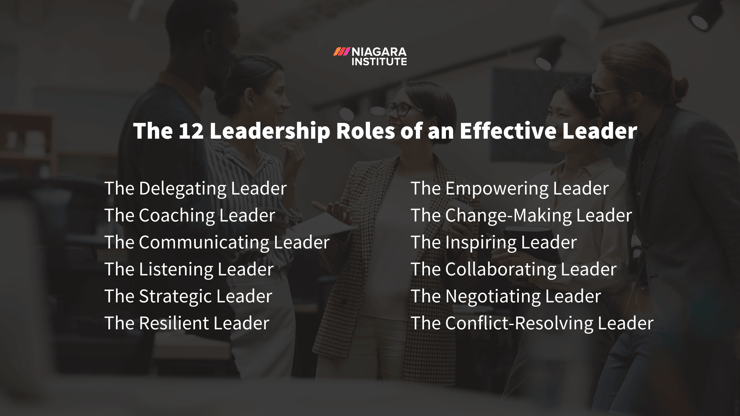 The Delegating Leader
Knowing how and what tasks to delegate and to whom while ensuring the work is completed on time and without error is critical for a leader. You can't (and shouldn't) be completing tasks those around you could do. Delegation builds trust and skills in your team while freeing you up to focus on the tasks only you can do.
The Coaching Leader
The role of a leader is to guide, develop, and deliver performance feedback to those around them to help them be prepared to step up when opportunities arise. The coaching leader helps their people achieve their short and long-term professional development goals by passing on their strengths and helping them with their challenges.

Employees want their manager to play this leadership role, as it was uncovered that 80% of millennials would like real-time feedback from their leader over traditional annual reviews.
The Communicating Leader
Relaying information, discussing issues, and providing direction won't happen without strong leadership communication skills. The communicating leader inspires action and persuades those around them to follow their vision by confidently speaking to a group or individually.
The Listening Leader
As important as what you say is how well you listen to those around you. Employees want their ideas, suggestions, and challenges to be heard, and the listening leader's role can do just that. These leaders actively listen, not to respond, but to truly understand the other person's point of view.
The Strategic Leader
Working for a leader who understands the interconnective nature of an organization, that can visualize, plan and execute strategies, break down internal silos and bring groups together is a role many wish their leader could play. However, this leadership role is unfulfilled without solid business acumen and strategic thinking. Luckily, with training and coaching, any leader can develop the skills they need to be a strategic leader.
The Resilient Leader
A leader who can bounce back from setbacks, keep going when everything seems wrong, and see challenges as opportunities is a leadership role that is invaluable for anyone managing people. Resilient leaders can sustain their energy level under pressure, find solutions while operating in a VUCA world, and quickly shift and adapt in uncertain times.
The Empowering Leader
With the fundamental shift in where and how we work for many, a leader's role in empowering those around them has never been more critical. The empowering leader builds an environment of mutual trust, where employees are granted autonomy over their work, as the leader trusts they will stay within their boundaries and tap in when needed.
Moreover, the role of empowerment in leadership is vital, as it was found that 7 out of 10 employees rank empowerment as an essential element of their engagement.
The CHange-Making Leader
Jack Welch, the former CEO of General Electric and leadership guru, famously said, "Change before you have to." In a time of constant change and transformation at work, employees want a leader who embraces change, is willing to entertain their ideas, removes the internal red tape to get change implemented, and can drive their agenda forward for the betterment of their team.
That's why demonstrating the leadership role of a change leader can be incredibly inspiring and impactful for employees who see understand that companies need to adapt to respond to changing environments and customer demands and not resist change to remain competitive.
The Inspiring Leader
The role of inspirational leadership cannot be discounted. A study conducted by Harvard concluded that "the ability to inspire creates the highest levels of employee engagement and commitment." The inspiring leader has a clear and compelling vision that others want to be a part of and contribute to. They don't tell people what to do; instead, their passion, confidence, and commitment inspire those around them and a deep desire to support the vision they're trying to achieve.
The Collaborating Leader
Along the same thread as a listening leader, the leadership role of collaboration encourages those around them to share their ideas and contribute their talents, to move the team and organization forward. The collaborating leader forgoes the traditional-top down structure; instead, they share information, seek input, and reach out to other departments to break down internal silos so the best ideas and solutions can be implemented, no matter where they were generated.
The Negotiating Leader
Mastering negotiation skills and playing the leadership role of a skilled negotiator goes well beyond supplier contracts and sales deals. When a leader can negotiate with their colleagues during meetings, they're able to help their team drive their agenda forward by gaining resources, fixing problems, getting help with tasks, and securing agreements for cross-functional change initiatives.
The Conflict-Resolving Leader
Whether amongst teammates, an employee, or a peer, a common leadership role to master is conflict resolution. The conflict-resolving leader does not shy away or ignore conflict; they see conflict as an opportunity to talk openly and share problems, which leads to resolving conflict quickly so as not to disrupt productivity and motivation and, in the long run, leads to a stronger team and relationships.