6 min read
Comparing Leadership Essentials Programs + Training Provider Checklist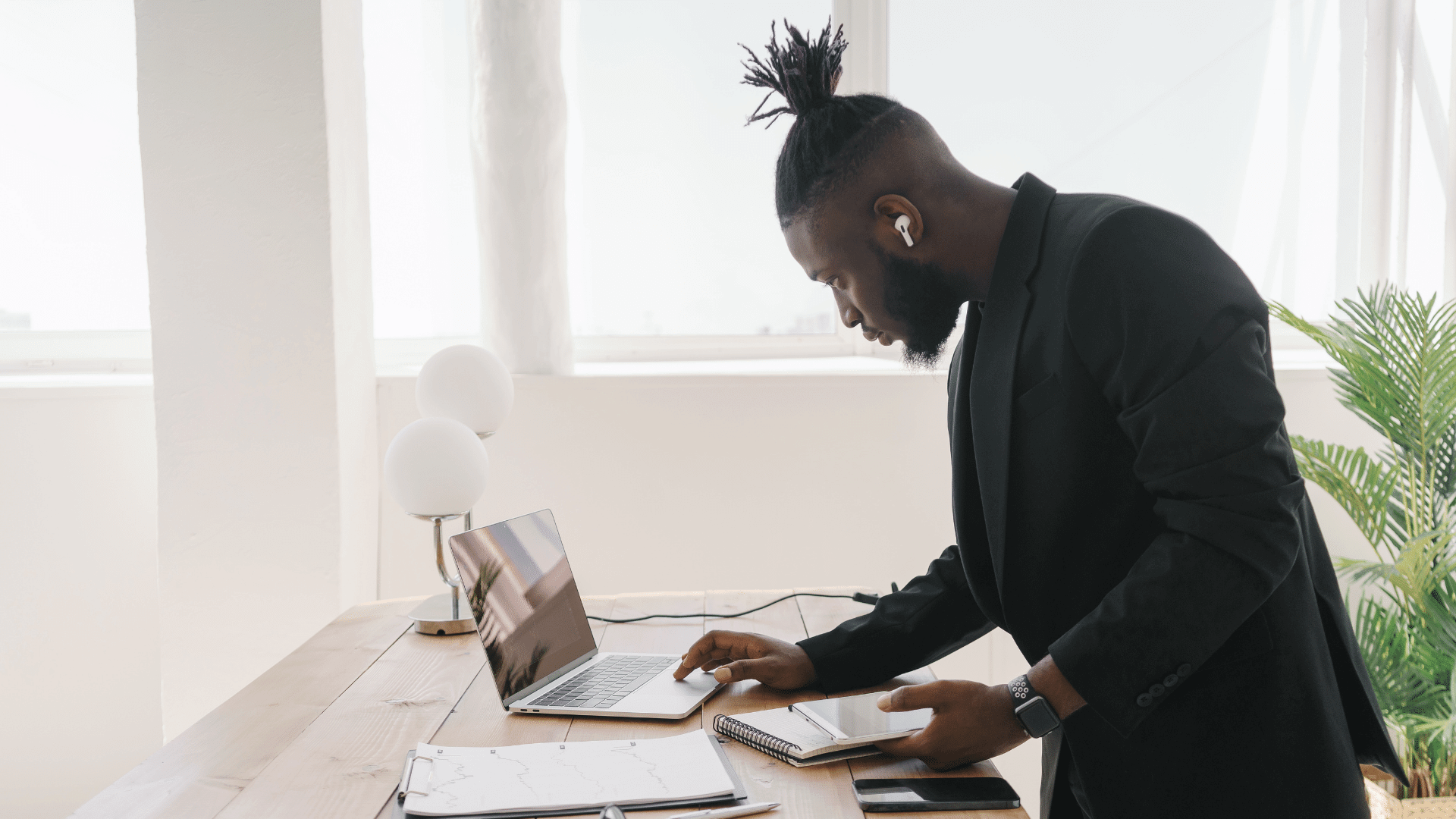 First-line managers are the backbone of an organization, as these leaders are the direct manager of upwards of 80% of the workforce. With these leaders overseeing the majority of employees, organizational success hinges on how well they can lead their people.
In fact, Gallup uncovered that 70% of the variance in employee engagement scores was due to the employee's direct manager. That's why training focused on building leadership essentials is critical to business success.
However, knowing where to start when looking for leadership training can be challenging as choices are abundant. For example, Google produces 1.75 billion results for leadership programs. To help you pare down your options, we've compiled here are 8 things to consider when comparing your options for fundamental leadership training:
Content
For a leadership program to be beneficial and effective, there needs to be a match between the skills that need to be developed and the program's content. According to one study, new leaders' three most significant leadership challenges are adjusting to leading people, developing personal effectiveness, and leading teams. With this, it is essential to look for training providers whose content covers:
Building, nurturing, and leading high-performing teams
Creating the right conditions for collaboration and team success
Motivating, coaching, and developing employees
Self-awareness of one's behaviors, leadership style, and personal strengths and weaknesses
Managing relationships with employees, peers, and senior leaders
Prioritizing workload and those of employees to have the most significant impact
Format and Delivery Style
How a leadership program is delivered and the learning methodology used can vary greatly between leadership training providers. We've compiled a list of the most common format and delivery styles to give you an idea of what is available so you can begin to consider what is right for you.


Live In-Person or Online Leadership Training
In this type of format, a live facilitator runs the program. They engage participants in real-time and will likely use a variety of delivery styles. Here is a list of commonly used delivery styles when the training is live.
Lecture: The facilitator delivers the content via a presentation.
Experiential Learning: The facilitator takes the participants through an experiential learning activity where the teaching is masked in a game that is debriefed at the end to connect the participant's behaviors in the game to how they behave on the job. The game is unrelated to a workplace situation, so participants bring their true selves to the activity, uncovering how they honestly behave.
Case Studies: The facilitator takes participants through real-life scenarios of situations leaders have faced. Then, participants test their judgment on how they would respond, and the facilitator debriefs the case study with lessons learned and best practices.
Simulations and Role-Playing: The facilitator leads participants through a hands-on activity that mimics a real-life scenario they may face as a leader to practice and hone their leadership skills.


On-Demand Leadership Training
The content is delivered without a live facilitator in this format. Other names for this type of leadership training may include self-paced or asynchronous learning. The delivery style for this type of leadership training is usually comprised of videos, which may have accompanying readings, activities, and quizzes for participants to complete.
Timing
With so many options available for attending a leadership essentials program, there is likely one that fits your schedule. The most common types include:
Consecutive: The content is delivered in a day or several days in a row.
Modular: The content is delivered over a number of modules where the length of each module and time between modules can vary greatly between training providers.
Self-Paced: The content can be consumed at any time, anywhere, and at the pace the participant dictates. This timing is only available when a live facilitator does not deliver the content.
Program Facilitator
When comparing leadership essentials programs for yourself or new leaders at your organization, it is critical to explore who will be facilitating the program. The backgrounds, experience, and education of facilitators can differ vastly from facilitators with real-life experience as leaders to higher education faculty who deliver the program.

By reviewing the facilitator's bio, you can gain a deeper understanding of the facilitator and if they're a good fit for you. Look at their work and leadership experience, industry experience, facilitation experience, and education. In addition to reviewing their bio, seek out their past-participant evaluations and ask about their delivery style.
Assessments
Another way to compare leadership essentials programs is if they have assessments that are included or can be added to the program. Assessments are an excellent tool for new managers to understand themselves and uncover blindspots and strengths. Typically, the assessments used in this type of leadership training are a 180 assessment, DiSC assessment, Myers-Briggs Type Indicators, and CliftonStrengths, just to name a few.
Accreditation
A great question to uncover the answer to when comparing programs is, upon completion of the training, what type of accreditation will you receive? Typically, participants leave a leadership essentials program with a certificate of completion issued by the organization that delivered the training. In addition, if the content meets the requirements of a given professional body, it may be eligible for continuing education credits.
Track-Record and Testimonials
Digging deeper into a provider's track record of participant satisfaction by reading testimonials and asking for references can help you weed out providers and feel confident in the selection you make. As one author noted on the topic of selecting a leadership program, "Training programs that have a national reputation or are developed by subject matter experts are always worthy of a closer look."

Participant satisfaction and testimonials can often be found on the program provider's website or by speaking to one of their representatives. However, keep in mind that if a provider is unwilling or cannot provide this information, it should be a red flag.
Cost
A make-or-break for the selection process is the cost of the program. The price for leadership programs varies greatly depending on the criteria listed above. In addition, other expenses such as travel, accommodations, meals, materials, assessments, and coaching should be factored in when selecting a leadership training provider.
Select a Leadership Essentials Program with the Help of a Training Provider Checklist
Now that you understand the main difference between leadership programs, it's time to find and compare different programs. These types of programs may have a variety of names, such as:
Building Leadership Essentials
Management Essentials
Frontline, First-Time, or New Leaders/Managers Training
Leadership 101
To compare and track the different leadership programs available, we've created a training provider checklist for you. As you meet with potential training providers, be intentional about asking the questions on the list and tracking the answers. By the end, you should be able to more easily identify the strengths and weaknesses of each provider and select one depending on your preferences, priorities, and needs.