5 min read
10 Change Management Tools and Tips You Need To Know About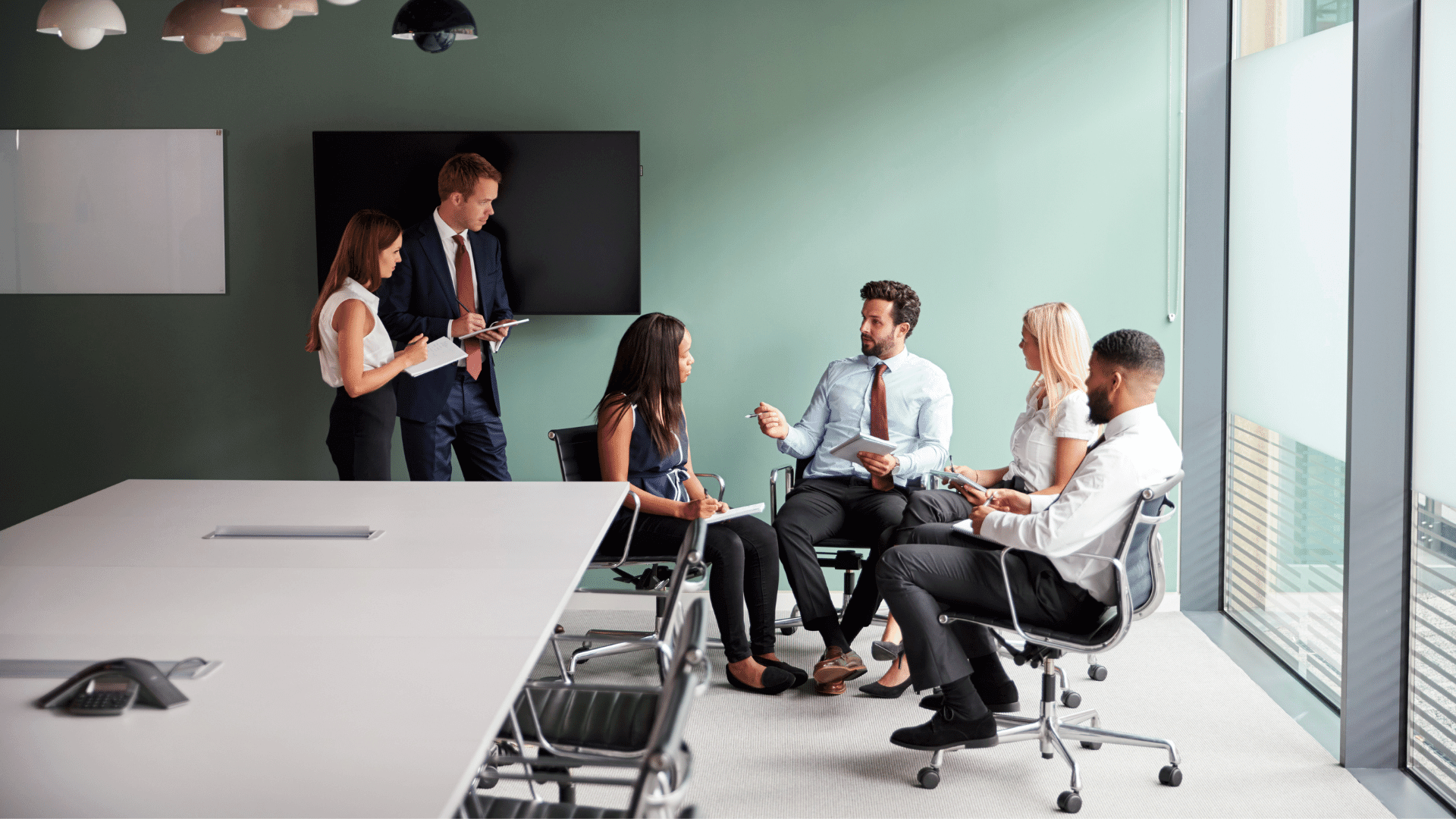 Whether spearheading the change or implementing it with your team when tasked with organizational change management, it can be hard to know where to start. With over 70% of change initiatives failing, it is best to feel prepared before announcing the change.
With that, we've compiled a list of the best change management tools and tips for anyone about to embark on a change initiative. So, whether the change is big or small, use these ten resources to feel better prepared when leading change.
Table of Contents
Change Management Reads for Leaders: Tips, Tricks, and Best Practices
Leading and facilitating a change initiative can be stressful for leaders and employees. Regardless of the common understanding that companies need to adapt, adjust, and transform to remain competitive, many individuals resist change, which a poor change rollout can exacerbate.
This article from Gallup and part two of the series addresses what they believe are the seven principles of successful change management. These principles focus on what leaders can do to set up the change initiative for success, how to anticipate roadblocks, and finally, how they can support their employees as the change takes root in their daily work activities.
It's common to have many questions when navigating and implementing change at work. So we set out to answer the most frequently asked questions we hear from leaders. In this guide, you'll get answers to questions such as what makes a good change leader, how you communicate change, and why people fear change. Bookmark this guide for future reference and share it with your peers to help them with leading change.
Backed in research and experience, the authors evaluate why the typical approach to change leadership may be broken. This insightful article is packed with real-life examples of how leaders have altered their course to change management leading to greater commitment to change, better outcomes through engaging opposing views, and reduced resistance.
This guide created by Niagara Institute's content partner, Eagle's Flight, who delivers our Change Management program, is ideal for those tasked with leading change. It addresses the importance of change, the value of strong leadership and a defined plan, and the five factors of successfully leading change.
In August 2022, Harvard Business Review released an article addressing the question everyone tasked with leading change has asked, "how do I get my team on board with an organizational change?" In this article, the authors uncover the force that impacts change outcomes most: an individual's need to belong. In addition, the article leaves you with four strategies that leaders can use to help employees feel secure during change and disruption.
Change Management Tools and Techniques: Assessments and Templates to Help You Navigate Change
A helping hand can go a long way when you're focused on leading change. So we've compiled organizational change tools such as an assessment, activities, templates, and models you can use when implementing change with your team.
Are you about to embark on a new change initiative? Wondering if you're team is prepared and ready to do so? Then the change readiness assessment is what you need. This quick assessment evaluates how ready you and your team are for change.
From Atlassian's series of team playbooks, this one on change management provides leaders with a step-by-step guide on how to run a change kick-off meeting within your team. Inside you'll find questions to ask, discussion points, and activities. The playbook is a great resource to use when you're making incremental improvements and want to get your team involved in the process.
Wouldn't it be nice to have templates already created to evaluate and track change progress? Well, that's what Smartsheets set out to do. As a result, they offer a robust library of free Excel and Word templates for change proposals, communications plans, impact assessments, and change management policies, to name a few.


Organizational Change Management Trends: Where Is Change Going?
In the last couple of years, there has been one constant for many organizations: change. Responding to supply change challenges, new ways of working, digital transformation, and more, the speed and frequency of change have accelerated, leading to new trends in organizational change management.

To help you prepare for what lies ahead, we've compiled a few articles that look at trends in change management.
In Korn Ferry's 2022 evaluation of the future of work trends, the first of seven trends is reinvention, which they coin as the flipside of disruptive change. After what we've gone through, we've come out the other side working in new ways, being much more agile, flexible, collaborative, and innovative. They see the future as intentional change, where organizations evaluate almost every aspect of work and the stakeholders they serve.
PwC's survey of business leaders in 2022 uncovered a common theme to what leaders are focused on for growth - digital transformation. Organizational change isn't slowing in the area of digital transformation, which is impacting almost everyone across an organization. From accelerating digital transformation initiatives already in progress to automating processes and investing in new technologies, amplifying digital capabilities is at the heart of many change initiatives in 2022 and beyond.


Conclusion: The Best Time To Prepare to Lead Change is Before It Happens
It's always better to be prepared than to be caught off guard. That's why the best time to learn how to lead change is now. Niagara Institute's Change Management program prepares all levels of leaders, from executives to first-line managers, with the knowledge and skills in change management, as well as a fail-proof process for successfully leading and implementing change in their organizations.