5 min read
[Infographic] Workplace Conflict Questions, Answered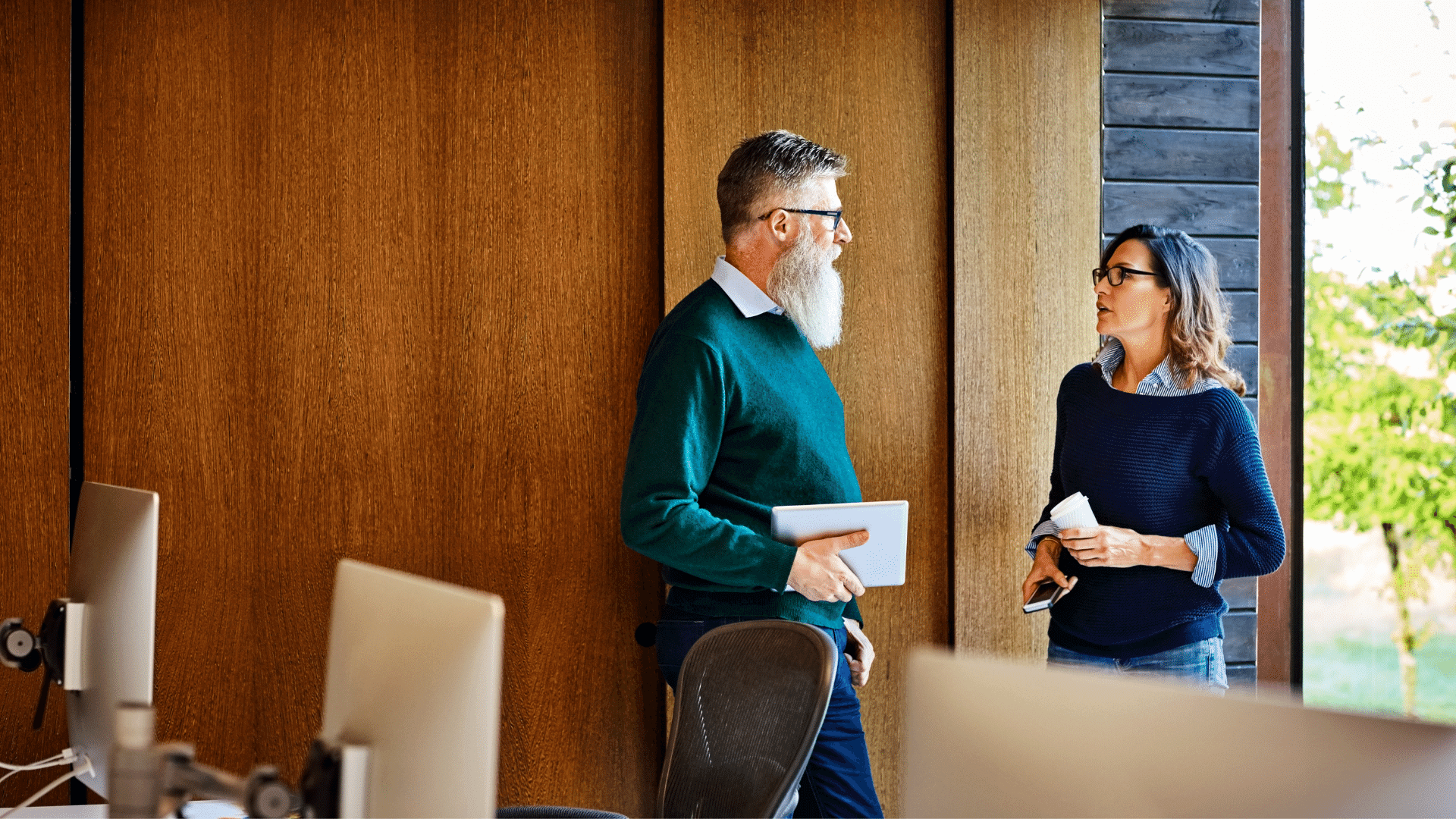 In the workplace, conflict can be as common as misplacing your stapler or rebooting your computer. Bringing together unique individuals with different ways of thinking, interacting, and responding to stressors, disagreements are bound to happen. Unfortunately, it isn't if but when workplace conflict will arise.
That begs the question, why does it happen? How can it be prevented? And are there any benefits to workplace conflict? We've compiled the answers to these questions and more in the infographic below. If you want to take your understanding of workplace conflict one step further, try the Conflict Management Styles Quiz and read the corresponding guide.
What are the Causes of Conflict in the Workplace?*
Workplace conflict can manifest in many ways, from undermining and talking badly to rude or passive-aggressive behavior. Add in virtual work and digital communication tools, heightened uncertainty and change, and lacking personal rapport that is built when individuals work together in the office. It is no wonder many are experiencing more conflict at work than in the past.

The source of conflict may vary greatly, but the fundamental reasons have not changed despite the shift towards remote work for many. The top five sources of conflict at work are:
Personality clashes and large egos (86%)
Bad and ineffective leaders (73%)
Dishonest and deceitful behavior (67%)
Stress and pressure (64%)
Differing values (59%)
Who are We in Conflict with at Work?*
You won't always agree with those around you at work. Whether it is over a budget, the strategy on a team project or the direction set out by your leader, workplace conflict will arise.

However, workplace conflict should not be feared as there can be benefits when you challenge or disagree with those you work with. You can come up with better solutions to problems or new approaches. It isn't the disagreement that's bad; it is the approach to conflict where things can go wrong.
A colleague (65%)
Direct Supervisor (19%)
Another Supervisor Other Than Their Own (11%)
An employee at Another Company (5%)
Why Conflict Is Good in the Workplace?*
Conflict in the workplace is natural and can even be healthy when approached correctly. In the HBR article Why We Should Be Disagreeing More at Work, the author Amy Gallo states " There is no such thing as a conflict-free work environment. And you shouldn't want to work in one. Disagreements – when managed well – have lots of positive outcomes, such as better work products, opportunities to learn and grow, better relationships, and a more inclusive work environment."

When conflict is approached in a way to drive better outcomes, the benefits can include:
Appreciation and understanding of others (77%)
Better solutions to problems and challenges (57%)
Higher team performance (40%)
Increased motivation (31%)
Innovation breakthrough (21%)
What Are The Consequences Of Poorly Handled Conflict at Work?*
At work, sometimes it isn't the job itself that's hard. It is the personality clashes with others that make it difficult. It will be hard not to come across people in our careers that we don't like or find very difficult to get along with. These clashes can arise from differences in working styles, background, values, attitudes, and level of competitiveness vs. collaboration.

Unfortunately, in many scenarios, it isn't the conflict that is the issue. It is the style and approach to the conflict that have some devastating consequences for individuals and organizations they work for. These include:
Increased stress, anxiety, or depression (56%)
Demotivation (40%)
Taking time off as sickness absence (9%)
Resignation from role (5%)
How can you Prevent Conflict in the Workplace?*
Whether it is a disagreement between teammates or you and an employee, one survey uncovered several suggestions employees have for their manager on how they can prevent workplace conflict. They recommend:
Model appropriate behavior (84%)
Provide clear expectations (77%)
Manage bad behavior more firmly (75%)
Are We Doing Enough to Resolve Workplace Conflict?
Many leaders feel ill-equipped to tackle workplace conflict, and their employees agree. However, part of being a team leader is resolving conflict in the workplace, and avoiding it or being unable to do so will be a significant gap in a leader's skill set.

Developing effective conflict resolution skills through training is critical for anyone overseeing employees as unresolved workplace conflict can result in decreased productivity, stalled innovation, and a lack of collaboration and teamwork.
18% of employees agreed their current management and leadership is ineffective at resolving workplace conflict, 63% said that they are only somewhat effective.*
43% of CEOs rank learning how to handle workplace conflict as the biggest area for their own personal development.*
Of those who received training, 95% reported it helped them resolve workplace conflict.*
Conclusion
Given that workplace conflict is inevitable and not something you can avoid, the best thing you can do is develop the skills and tools to handle it when the time comes. Start by taking our Conflict Management Styles Quiz to learn more about your approach and identify areas in which you want to improve.