7 min read
The Rise of the Employee-Centric Leader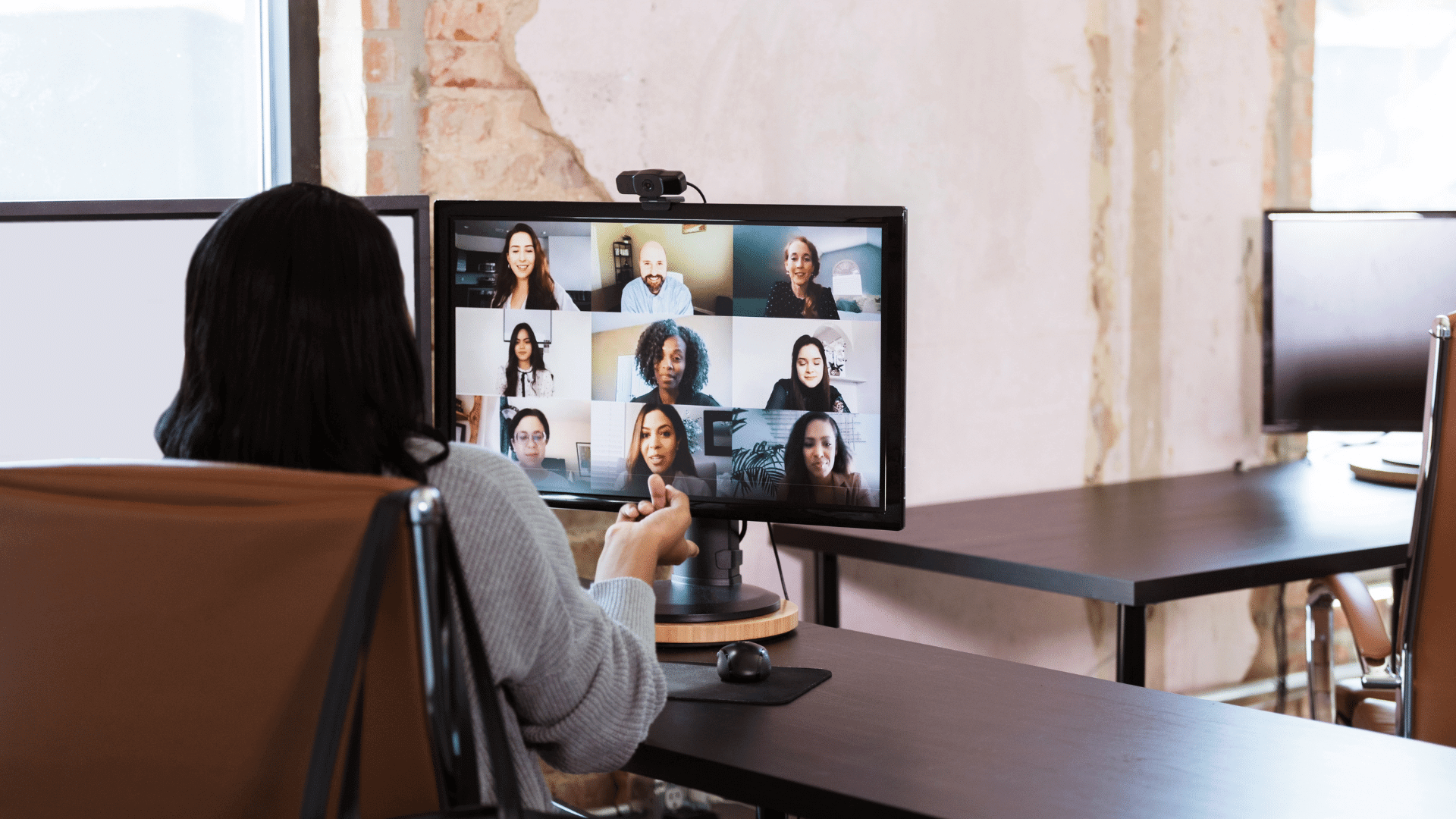 Whether you call it the great resignation or the great upgrade, the impact is a record number of individuals leaving their employer for a new company that they believe has a better culture, purpose, policies, and development opportunities. These shifting employee preferences and expectations have accelerated discussions on building an employee-centric culture that attracts and retains talent in the competitive hiring market.
As CNN noted in a recent article, "For now, the job-seekers hold all the cards. Employers of all sizes are in a dogfight for workers, offering better working conditions and more professional development."
Many decisions regarding reducing turnover, attracting talent, and building a culture focused on the employee come from the top, such as setting the vision, mission, values, culture, policies, perks, and employee initiatives at a company. However, when looking at the retention of employees, it's been found that an employee's direct leader has the most significant influence on their experience and engagement. Therefore, when it comes to creating employee-centric culture, a direct leader's impact cannot be dismissed, which gives rise to the need for employee-centric leaders.
The guide, The Case for Upskilling: How the Pandemic has Exposed Skill Gaps in the Workplace, uncovered the historical role of a leader vs. the new requirements of leaders based on the changing expectations of employees. Below is how organizations and their leaders should shift towards a people-centric workplace.


It's easy to see that many of these shifts are related to employee relationships with their leader and leadership style. So let's break down why these shifts are happening.
From Oversight and Process to Empowerment and Trust
7 out of 10 employees rank empowerment as a critical factor in their engagement and employee experience. Empowerment is the degree of autonomy an individual has to control their day, how projects are completed, and make decisions. By its very nature, empowerment demonstrates a level of trust in individuals by their leader.
So it's no surprise that empowerment and trust are rising to the top of the list of individuals' desires from their leader. Who wouldn't want to work with a boss who demonstrated they believed you would make the right decisions and trusts your judgment?
From Telling to Inspiring
According to IMB, in a survey of 1700 CEOs across 64 countries, one of the top three most important leadership traits is the ability to inspire. CEOs understand the value an inspirational leader can bring. These types of employee-centric leaders do not just tell employees what to do. Instead, communicate their vision and the why behind what they're saying, so those around them feel inspired to act and personally want to join in on the mission.
From Departmental-Focus and Silos to Internal and External Collaboration
Gone are the days when individuals only interact with their team or department. An HBR article, "Cross-Silo Leadership," examined the importance of breaking down barriers in companies and the value of doing so. The authors noted, "The value of horizontal teamwork is widely recognized. Employees who can reach outside their silos to find colleagues with complementary expertise learn more, sell more, and gain skills faster."
It's up to leaders to initially facilitate cross-functional collaboration, requiring them to create the right conditions that encourage and support collaboration across the organization.
From Employment to Belonging
Individuals want more than a paycheck from their job; they want to feel like they belong. They want a feeling of safety, security, and support where there is a sense of inclusion, equity, acceptance, and connection as a member of a team, department, and organization. When there is a sense of belonging, individuals feel they can bring their whole selves to work, feel heard, and express themselves authentically.

Leaders are the frontline when it comes to fostering belonging for individuals and creating this environment in their teams. It's been found that when individuals feel like they belong, it can lead to a 56% increase in job performance, a 50% reduction in turnover risk, and a 75% reduction in sick days, making it a worthwhile pursuit for everyone involved.
From Scheduled Learning to Agile Learning and Intellectual Curiosity
The pace of change in the work world is not slowing down. As such, individual contributors and leaders need to shift from being told when to attend training to incorporating learning into their daily routines to supplement scheduled training. Employee-centric leaders promote and support continuous learning and intellectual curiosity as part of an individual's ongoing development. They understand and view it as a means to help individuals faster adapt to change, be agile, and take on new challenges.
From Financials to Purpose
In 2021, McKinsey issued a report on the critical need for purpose in organizations with a stark warning. They said, "Employees expect their job to bring a significant sense of purpose to their lives. Employers need to help meet this need, or be prepared to lose talent to companies that will." Unfortunately, rallying around creating shareholder value isn't overly motivating. Although critically important, the purpose must go beyond financials. Employee-centric leaders understand this and continually communicate and reinforce the company's impact in the world that individuals can connect with and feel proud to be part of.
From Formality and Hierarchy to Genuine Connections and Empathy
No longer do titles or a command-and-control style of leadership hold all the power. Now, individuals want leaders who know them and demonstrate that they will help them to succeed. In return, individuals are willing to stay at a company with this type of employee-centric leader.

Eric Sigurdson, a leader at Russell Reynolds Associate, a recruitment firm, sees how empathetic leaders impact their employees when trying to recruit them away for their clients. When they asked potential recruits why they're not interested, he said the feedback they receive was, "They say things like they feel valued, their boss shows appreciation both monetarily and emotionally, or 'the company moves me to different jobs so I can round out my skill base. They are all things that show the leader is empathetic."
From Employees to People
Along the lines of genuine connections and belonging, individuals want to be seen as more than just employees to their boss. They want their leader to take a genuine interest in them beyond work and see them as people with unique ideas, personalities, passions, and traits. They want to be viewed as more than cogs in a machine.
From Fear of Failure to Creativity, Resilience, and Growth
Creativity was named the number one soft skill organizations are looking for by LinkedIn. There is a real benefit when a team of individuals find creative solutions to problems, develop innovative ideas, are willing to try new things, quickly bounce back from setbacks, and are eager to learn from their mistakes. However, for any of this to happen, it starts with the leader and creating the right conditions so that failure is not feared but seen as a learning opportunity.
From Location-Based Best for the Company to Work from Anywhere Best for the Individual
With 64% of workers agreeing they would consider leaving their job if asked to return to the office, organizations and leaders unwilling to embrace hybrid and remote work arrangements may face talent shortages. Therefore, leaders must take an employee-centric view of their work location policies.

Amy Zimmerman, Chief People Officer at Relay Payments, shared her thoughts on what's happening to CNBC. She said, "I've worked with a CEO who told me he just liked the energy of the office. There was something about seeing the cars in the parking lot that brought him joy. The fact is, corporate America is likely changed forever. You're making a huge mistake if you're requiring folks back in office full time, because they see the progress most companies have made in the last two years, and they'll ask, 'why?' It feels like micromanagement."