5 min read
The Top 5 Frontline Manager Questions, Answered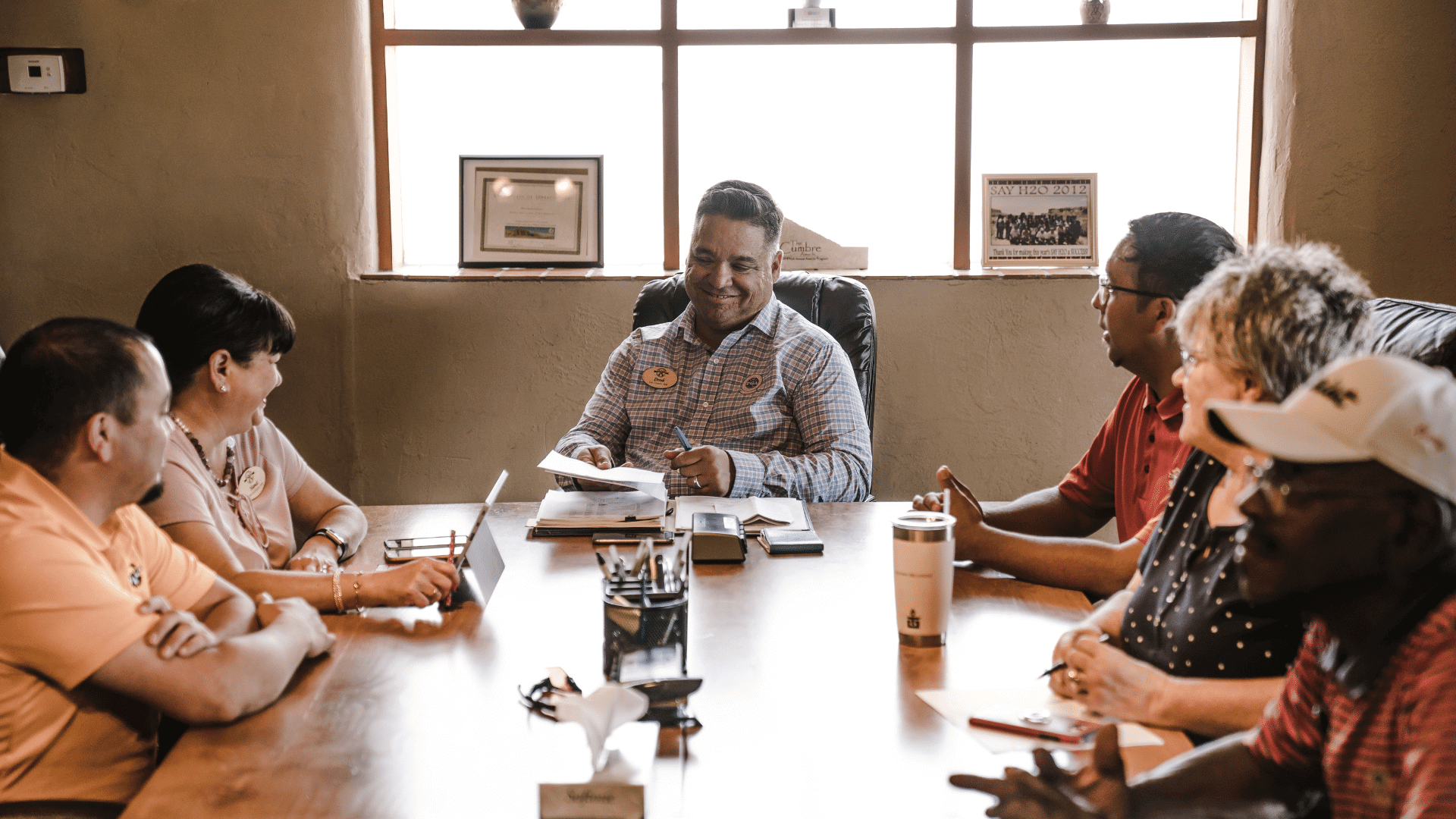 Did you know that frontline managers typically account for 50 to 60% of an organization's management roles and can be responsible for directly leading as much as 80% of the workforce?
These shocking facts support the notion that the success or failure of an organization may be found at the frontline.
So, what is frontline leadership? And why are frontline managers so important? Below are the answers to these questions and a few more as we address the five most common questions regarding frontline management according to Google.
What is A Frontline Manager?
A frontline manager is responsible for a team of employees contributing to the day-to-day activities that make an organization run. They often have the title of frontline manager, supervisor, or first-line manager.
Frontline management typically comprises the largest group of managers in an organization. They are the direct supervisor of an organization's most extensive employee base: the frontline employees.
What is an example of a frontline manager?
Frontline managers are in almost every company. However, depending on the number of frontline employees, some industries tend to have more frontline managers than others. These include:
Manufacturing
Construction
Healthcare
Logistics
Travel
Hospitality
Retail
Financial services
Their titles can vary depending on industry and function. However, some standard titles include site or plant supervisor, production manager, line manager, area manager, or branch manager.
Why are frontline managers important?
From interacting with the customer to manufacturing goods to ensuring deliveries arrive on time, strong frontline leadership is indispensable to an organization.
In many cases, first-line managers and their teams are the faces of a company, making them critically important to the success of an organization. They oversee the team of employees you interact with at a restaurant, manufacture a product you've purchased, reschedule your flight, or handle your transaction at the bank. They are the linchpin of the customer experience.
In addition to the impact on the customer these leaders have, research shows that a direct leader has the most significant impact on employee motivation, productivity, and engagement. As frontline managers oversee the most prominent employee population, their leadership effectiveness can significantly impact the bottom line, for better or worse.
What makes a good first-line manager?
Independent of industry or role, first-line managers bring corporate strategies to life and significantly impact how well the day-to-day operations run. They are the ones who inspire their employees, hold their teams accountable for completing their tasks, resolve issues as they arise, and ensure initiatives, policies, and procedures laid out by management become implemented.

Good first-line managers typically possess the following frontline leadership skills:
Clear and concise communication
Coaching and motivating employees
Sound judgment, decision-making, and problem-solving
Time management
What topics should be in a frontline leadership training course?
When looking to develop frontline managers, it is essential to develop the knowledge and skills that will have the most significant impact back on the job. Now, you may not be able to cover off all of these topics in one program, but here are common leadership training themes found in frontline leadership courses.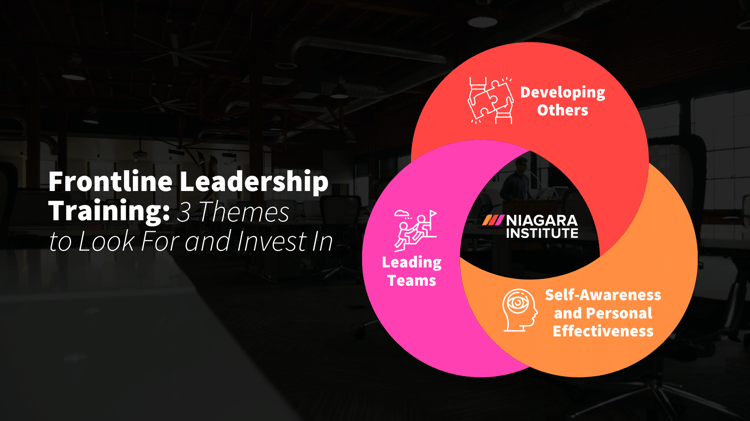 Leading Teams
The majority of time spent by first-line managers will be in leading their direct reports. In most cases, participants will be first-time managers or supervisors. Therefore, training content should focus on practical skills such as:
Creating the right team environment
Communicating and aligning team members to a common objective
Running effective meetings
Delivering on team accountabilities
Driving corporate priorities and managing change initiatives


Developing Others
A frontline leadership training course should also include how to lead one-on-one with each team member. Topics to include:
Delivering coaching and feedback
Delegating work and ensuring accountability
Bringing out the strengths in others
Building relationships and trust
Motivating employees, providing praise and recognition
Self-Awareness and Personal Effectiveness
Finally, a training course for frontline managers should focus on self-awareness and building leaders' skills for personal effectiveness. Look for content that includes:
Understanding the role of a leader, leadership styles, and the different styles to use depending on the situation
Focusing and managing time against the activities that will have the most significant impact
Listening and adapting communication approaches to inspire action, increase collaboration, and reduce conflict


What is the best way to develop frontline leadership skills?
A highly academic, lecture-style program isn't the ideal way to train frontline managers. Instead, a frontline leadership development program should be practical and applicable to these leaders' realities on the job every day.

Like learning any new skill, it takes time and practice. Therefore, a good frontline leadership program should include time to practice skills and receive coaching and feedback. It should also provide practical tools a frontline manager can use with their team back on the job.

There are a variety of training options for developing frontline leadership skills. For example, frontline leadership development programs are offered in an open-enrollment format, where participants come from various organizations, or in a custom format, where participants are all from the same company, and the content and context can be customized for that particular organization.

In addition to training, many organizations seek out assessments and coaching services for their frontline managers. Assessments can identify areas of strengths and opportunities for growth. Professional coaching enhances training as the coach acts as a guide and a sounding board as the frontline leaders apply the new skills they acquired in training back on the job.