5 min read
How To Be a Good Manager: A 30-Day Roadmap for Leaders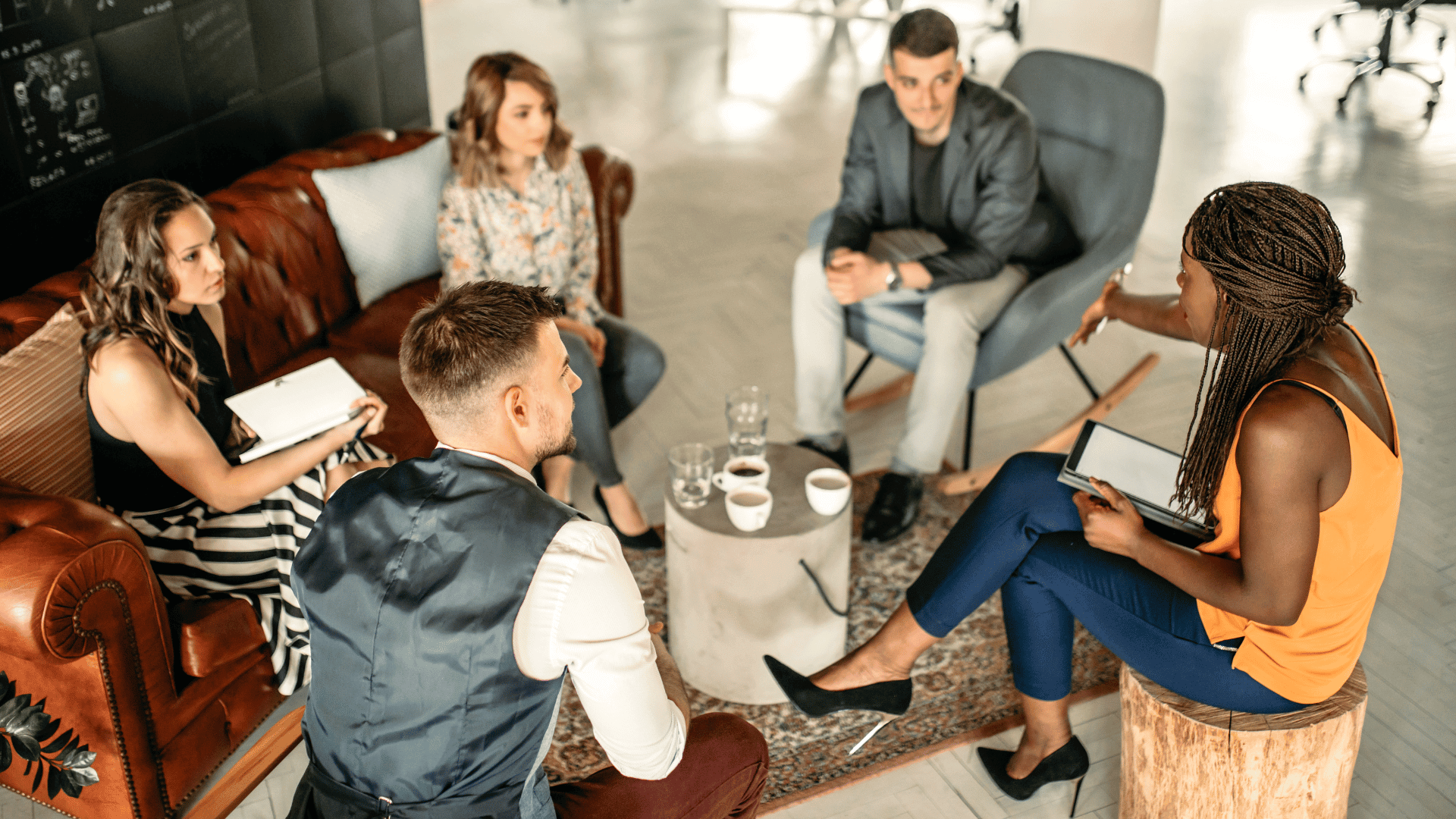 Getting promoted and receiving a management position is the first step in becoming a leader. However, being a good manager will take much more than a title. Effective managers have the knowledge and skills to lead a team to success and, in turn, significantly impact their organization. They can bring the best out of others, inspire great work, and become influential leaders employees want to follow.
But what makes a good manager? And those individuals that are considered exceptional leaders, how did they get there? We will explore both of these topics and take a glimpse into the free 30-day leadership challenge that equips managers with the knowledge they need to be great.
What Makes A Good Manager?
There are varying opinions and litmus tests for what makes a good manager. In general, a good manager can release their people's underlying potential and improve those around them. They have the knowledge, skills, beliefs, behaviors, and attitudes to bring people together, help them grow, inspire action, and deliver results.
Qualities of a Good Manager
Becoming a good manager requires gaining and continually honing specific skills and qualities. While there are many opinions on what qualities make a good manager, there is a consensus that great managers have the following traits.
Possess self-awareness of their strengths and weaknesses
Confidence in their skills and abilities
Generates strong working relationships
Coaches others and provides frequent feedback
Leads by example
Empowers and inspires others
Communicates clear directions, expectations, and boundaries
Uncovers and leverages individual's strengths
Sets clear goals
Motivate and inspire others
Listens and encourages others to provide input
Recognizes achievements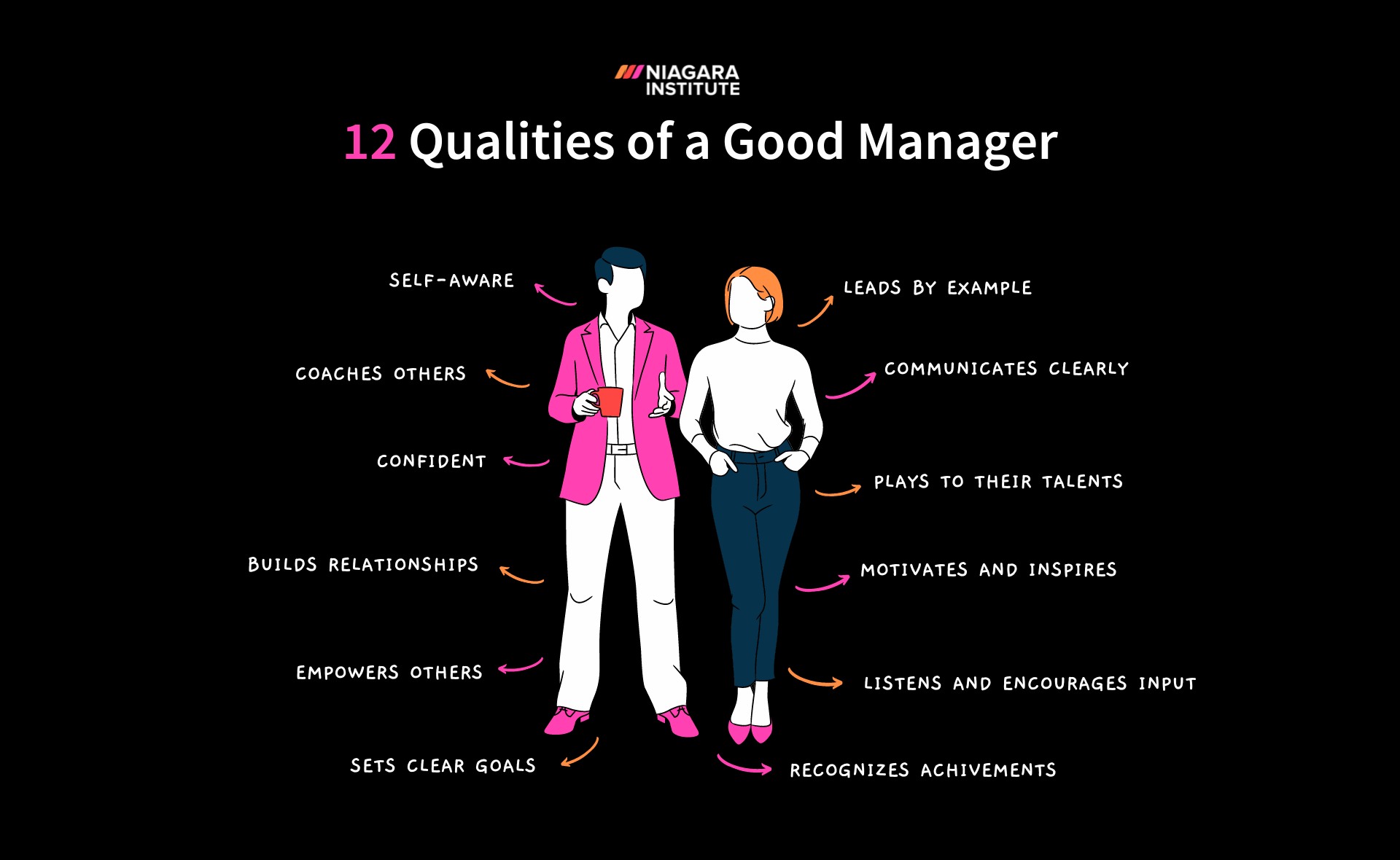 How to Become a Good Manager in 30 Days
If you're genuinely committed to being a good manager and want to level up your leadership skills, joining the 30-Day Leadership Challenge is a great place to start. During each day of the challenge, you will gain knowledge and apply your learning in a quick activity.

Here's the roadmap to how to be a good manager of your team.
Lead Yourself First
To be a great manager requires self-awareness, taking a deep look at who you are, what you value, what drives you, how you show up for your team, how you respond to certain situations or stressors, where your strengths lie, and areas that could be improved. Learning to lead yourself first also means you've done the work to create a solid foundation of fundamental competencies on which you can build.

As Ryann Dowdy recently shared with Forbes, "By taking time to become more self-aware, more in tune with your emotions, and working on you, you set an amazing example for the people around you. This, in turn, creates great culture, encourages freedom for your people to be themselves, and gets great results."

The first eight days of the free 30-day leadership challenge are focused on developing your understanding and skills so you can become a better manager. Topics include:
Taking responsibility for your words and actions
Identifying your style of leadership
Thinking critically and making sound decisions
Managing the expectations others have of you
Communicating like a leader
Leading by example
Effectively managing your time




Create the Right Conditions for a High-Performing Team
Good managers understand that the only way to impact results and achieve their goals is through their team's efforts. Team leaders create opportunities for team members to connect, collaborate, hold each other accountable, align on the mission, and create an environment where each individual's talents come together to produce a team synergy that archives much more than one can alone.

High-performing teams do not form and happen on their own. They become high-performing with guidance and coaching from a leader, who brings out the best in each individual, motivates them, is on the journey with them, and recognizes the team for their accomplishments.

For these reasons, the next nine days in the leadership challenges are dedicated to learning to lead high-performing teams. Topics include:
Creating and casting a team vision
Getting aligned as a team
Navigating and resolving conflict
Leading through disruption and uncertainty
Improving team performance
Shaping team culture
Showing empathy
Giving praise and recognition


Bring Out The Best in Team Members
Good managers attract, hire, and inspire great people. The most significant impact on an individual's development, engagement, and the likelihood of staying with the organization is their direct leader. They carry the responsibility of developing others and directly impacting their organization's talent pipeline and future growth.

Leaders must gain a foundation of knowledge to pass on their strengths and coach employees to grow their skills and abilities. It's imperative as research shows that more than three-quarters of employees want more opportunities to develop at work.

For nine days, the 30-day leadership challenge focuses on bringing out the best in your team members. From how to motivate employees to running meetings and delivering feedback, you'll leave with fresh ideas on how to unleash the potential in your people. Topics include:
Motivating individuals
Getting employees to take accountability
Running effective 1:1 meetings
Giving feedback
Delegating tasks
Helping underperforming employees
Co-creating employee goals
Nurturing star performers
Having career conversations


Take Ownership of Your Development and Career
To be a good manager, you need to be willing to invest time and energy into continuous professional development. It requires deep self-reflection on your strengths and weaknesses and an evaluation of the skills you have today and what skills you need to make a meaningful difference in the future.

Research suggests that the best leaders are continually learning. That's why committing to leadership development and setting your intentions for learning is the first step in taking ownership of your development and career. It's a journey that, when embraced, can put you on a fast track to goal achievement.

The last four days of the free 30-day leadership challenge are for you to reflect on your values, goals, and what you want to achieve in your career. Topics include:
Uncovering what you really want in your career
Committing to continuous learning
Creating a development plan
Getting buy-in and support for training